Equine & Country PR Sponsored Rider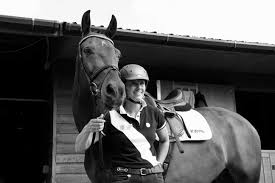 Meet our sponsored rider Nicky Southall
Nicky is a BHSII Accredited Professional Coach and accomplished rider, she is currently campaigning two horses through the levels in British Dressage and has qualified both horses for the Winter Regionals at Novice Gold and Elementary Silver.
This is the first competitive year for both horses and Nicky couldn't be happier with their progress so far, she is very excited about what's to come, as is her trainer Carl Hester MBE.
In addition to competing and training horses Nicky is also very passionate about coaching people, she has a  variety of clients, teaching them in all three disciplines – from grass roots riding and pony club, para riders to BD and BE advanced competitors.
Nicky also takes horses for full livery, training and competition livery at her yard in the beautiful Worcestershire countryside. 
Follow Nicky on facebook or check out her website – www.nickysouthall.com